70's Trend: Styling a Flare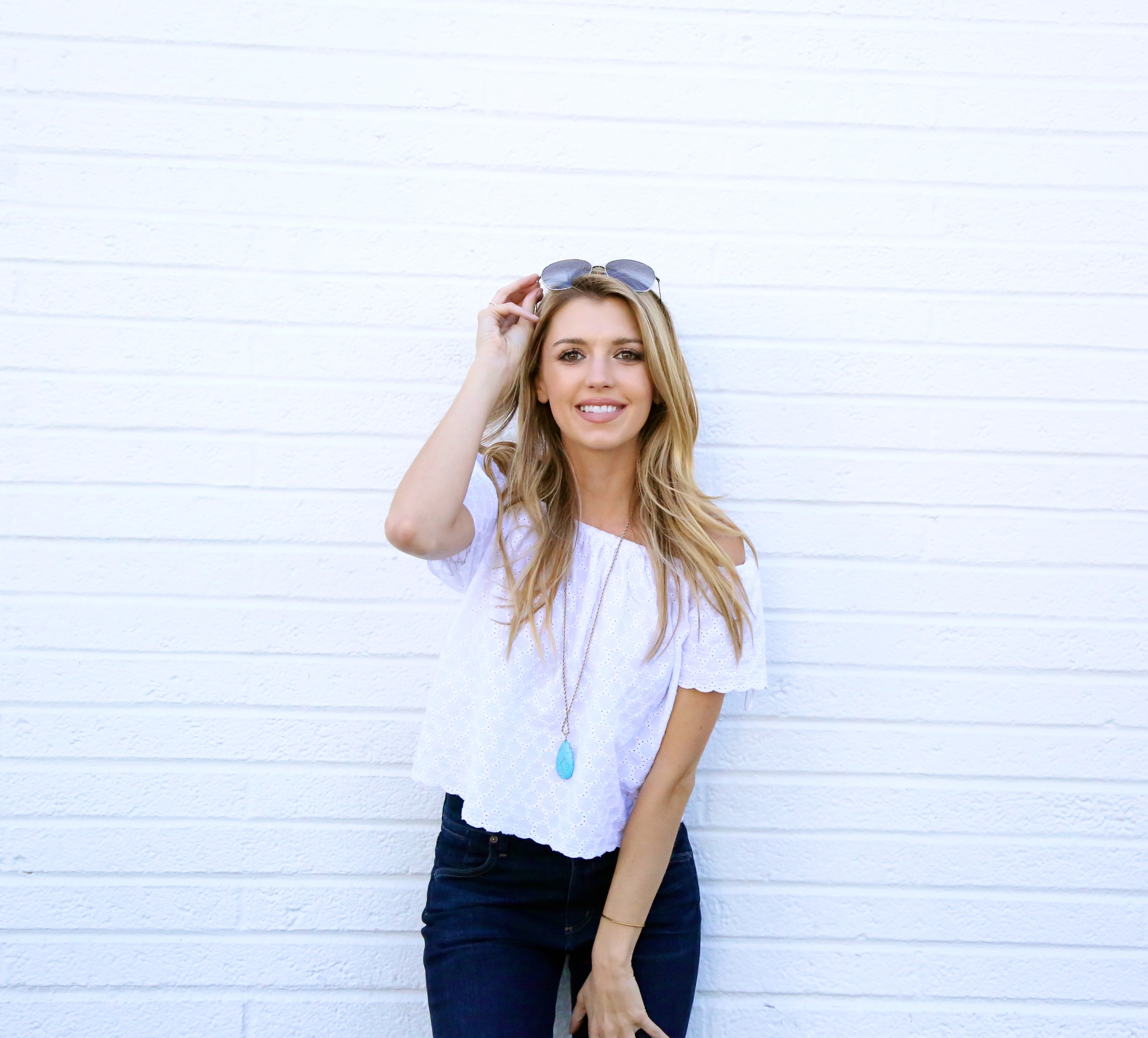 As you know 70's styles are trending and it doesn't take much for me to pull out my flares. Flares often seem intimidating, but once you tap into a few style secrets they will be your new go-to, trust me.
The Color: Choose a dark blue wash - They provide the most slimming and elongating effect.

The Shoes: The right footwear is imperative. I typically go for a wedge for the perfect floor grazing length, but also for comfort. Another option is a suede sandal or converse (see Gisele for this idea).

The Length: Flares typically run long, if you need to get them hemmed, do so, but also allow some length for whichever shoes you choose.

Own them! With the right flares, you will look taller, slimmer, and stylish!
Side Note: I am loving this off-shoulder eyelet top from Zara! It is so on trend at the moment and at such a good price point.