Caudalie Tinted Moisturizer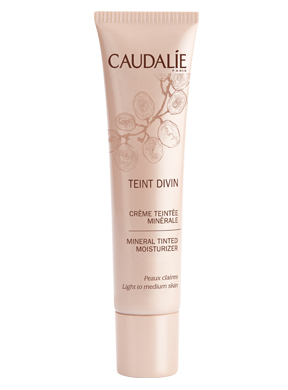 As we start to head into Spring, I find I want to put away heavier foundations and start to wear makeup with lighter coverage. That is why I am anxious to try this new tinted moisturizer from one of my favorite skincare brands, Caudalie. Here is the description:
This cream instantly moisturizes, evens and illuminates the complexion for a healthy sun-kissed effect. The texture will self-adjust for a natural finish. Apply either by itself or after the cream.
All skin types. Non-comedogenic.
It retails for $32, which I think is a good price for skincare and makeup in one, and nothing I have ever tried from Caudalie disappoints. I will review once I get my hands on it!
Available Here
.