Le Jour de L'Amour
Ah, the dreaded holiday: Valentine's Day. Yes, what once was a celebration of St. Valentine has now become a commercialized event where people feel forced to buy one another gifts and celebrate their "love." Now personally, I feel it is way more romantic to surprise somebody with a little something on any old day and not when we are told, but either way, it's upon us and here are a few of my picks. Whether it be as a treat for yourself or forwarded along to someone to subtly take the hint, either way, it gives you an excuse to buy a bottle of champagne and indulge in some gourmet chocolates and let's be honest, who isn't always up for that?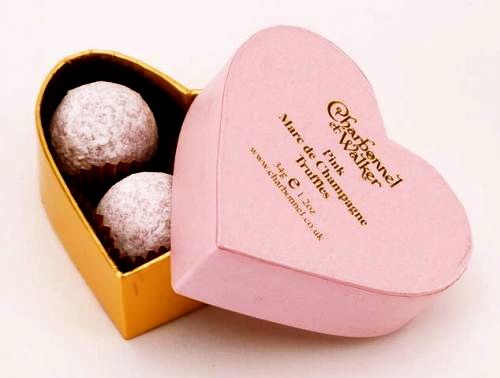 If you are going to do chocolates, do them right.
Pink chocolate truffles by
, filled with a milk chocolate, butter and Marc de Champagne centre, finished with a light dusting of icing sugar. Enough said.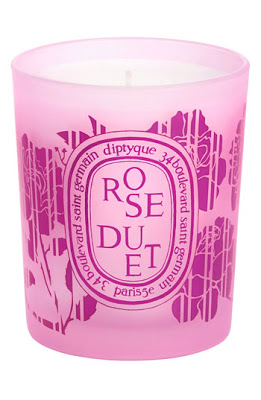 This gorgeous
Limited-Edition Rose Duet candle by Diptyque
is as beautiful in its rosy packaging as its complex fragrance. Inspired by the Duet rose, known for its unique light and dark petals, it is a combination of the brand's two iconic scents: Roses and Baies.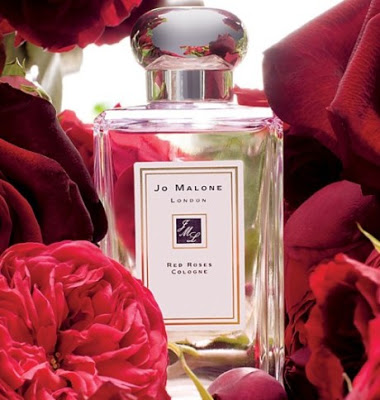 is always a good idea. So for Valentine's, their Red Roses scent is perfect. Whether it be the cologne, the candle or the bath oil or better yet, all three, you cannot go wrong.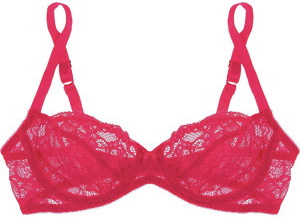 Selecting lingerie can be tricky, so let me make it easy for you. Get to know these names:
La Perla, Agent Provocateur, Stella McCartney.
They do lingerie right. Whether it be a très sexy matching set, a gorgeous silk slip or robe, stick with black, champagne, or in a racy shade of hot pink. The gorgeous piece above is by New York designer Deborah Marquit and available here
.
Photo: Carolyn Roehm
A gorgeous bouquet of flowers is always a lovely idea as long as there is a bit of thought behind it. This does not mean picking up some last minute fading supermarket flowers and God forbid they are red roses. What This means is a stunning arrangement of her favorite flowers, Think peonies, tulips, or if going the rose route, opt for them in different shades of pinks. A man who can choose an impressive bouquet of flowers is a man worth keeping.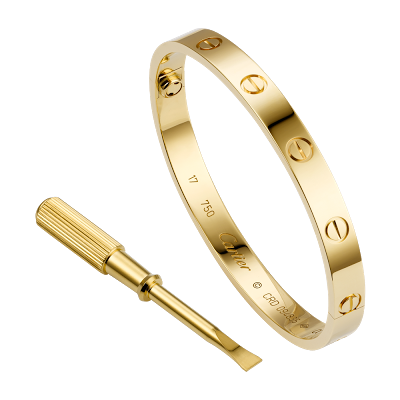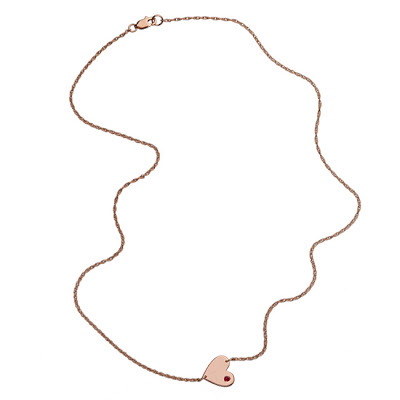 Go Big or Go Home. If feeling especially romantique this year, choose something classic and timeless. A gorgeous pair of earrings or a stunning bracelet. A Cartier LOVE bracelet is as beautiful in it's sentiment as it is around your wrist. I also love this delicate Jennifer Zeuner heart necklace in rose gold with a little ruby stone.