The Ultimate Lip Pencil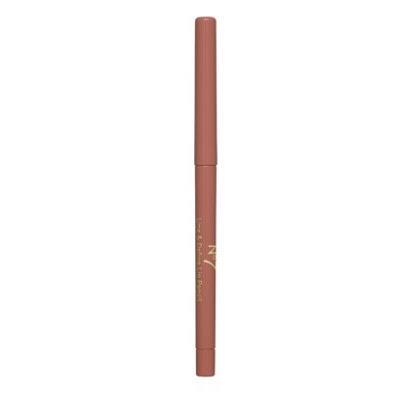 I really believe in the all important lip pencil. While some may see it as an unnecessary step in one's makeup routine, I feel it adds so much with so little effort. The key to perfecting this look is finding the right lip pencil in the best shade for you. I love Boots No. 7 Line & Define lip pencil in nude. It's only 7 dollars and it beats any high-end pencils I have tried. Bonus, you can find it at Target!
Its a tawny nude, not too brown, not too pink, it's a your-lips-but-better defining shade.
Besides being the perfect nude shade, it is soft and moisturizing and doesn't need to be sharpened. I use it doing a glam nude lip look at night, but my favorite is using it during the day, slipped on with a little lip balm for that natural, polished pout.
Rumor has it, Keira Knightley had boxes of it shipped to her while on location shooting Pirates of the Caribbean!
Available at Target
.