The Jumpsuit Justification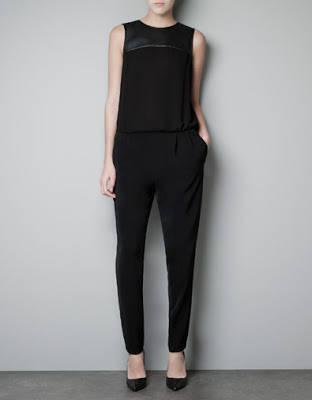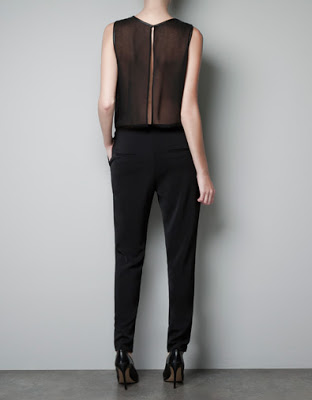 Confession: I have never been one for jumpsuits. Yes, they looked fabulous on Halston's models in the 70's, but that is where I always thought they should remain. But while perusing the Zara website, I stumbled upon this chic and effortless jumpsuit accented with a touch of leather and a sheer back for the ultimate in surprise sexiness. Then it started to dawn on me, a jumpsuit is a one stop shop for a fabulous outfit all in one. No having to think about which separates to mix and match or what goes best with what.
Just throw on a pointed toe pump, a piece of gold statement jewelry, and a swipe of your favorite Fall lip Ét voila, it doesn't get any easier than that!
Available here
.