Must Have: Jane Iredale Active Light Concealer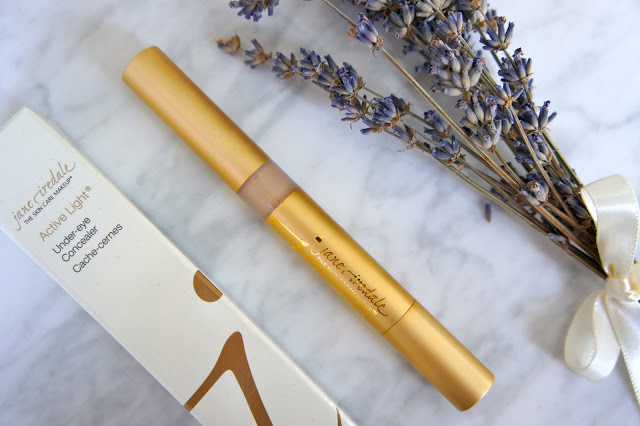 For the past few weeks, I have been using Jane Iredale's Active Light Concealer and it has taken only that short amount of time for it to become a must-have staple in my makeup bag. I have tried many under-eye concealing pens, but none quite like this.The consistency is so uniquely creamy and is perfect for the delicate skin under the eyes. I am impressed with the amount of coverage its gives while never looking heavy or cakey. It blends seamlessly into the skin masking any dark circles, while brightening and illuminating the eye area.
Plus I love the story behind the brand. I love how Jane Iredale was inspired to create a makeup line after seeing actresses and models ill reactions to all different kinds of makeup. As I am trying to make a focused effort on using more natural and less chemical-based products (I assure you this a much more difficult feat than one may think!) on my sensitive skin, it is comforting to know that Jane Iredale offers a full line of products that are safe for all skin types.
For now, her Active Light Concealer will continue to be a permanent fixture in my makeup bag and for touch-ups on the go. But I will definitely be exploring and reporting more on this line. Her BB cream next perhaps?
My shade is No. 2.