Cranberry Smoky Eye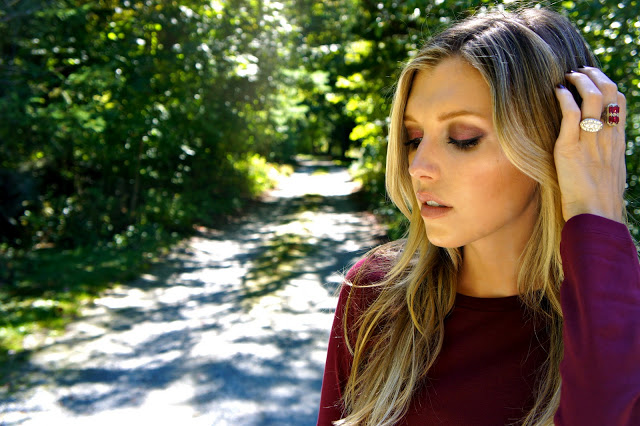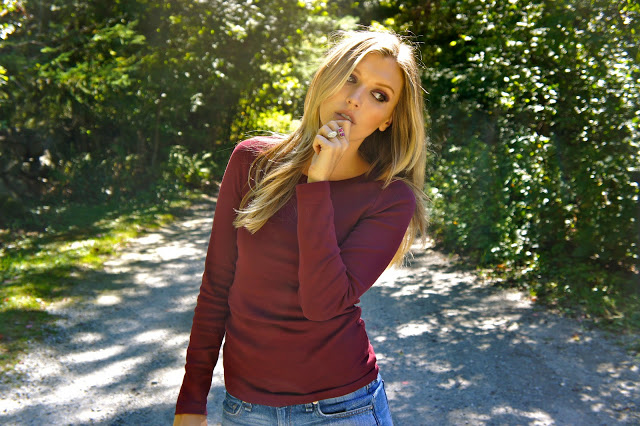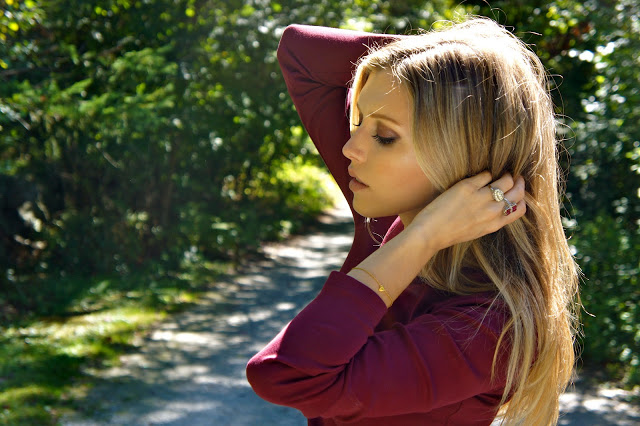 Top/JCrew, Shorts/Rag&Bone, Bracelet/Jennifer Zeuner, Cocktail Rings/My Great-Grandmother's
I know that I get tired of the same old gray or black smoky eye and I am even a little bored of using all my summer bronzes and golds, so to jazz up my makeup routine, I love the idea of a seasonal eye look: the cranberry smoky eye. I love how it's so wearable yet different and eye-catching.
See below for details on how to get this look!
1. Using a black cream shadow or black gel eyeliner, buff onto the lid, blending to create the shape for your smoky eye. Working quickly as cream formulas dry and set fast. (I used Chanel Illusion D'Ombre Eyeshadow in Mirifique.)
2. Next use a taupe brown shadow lightly in the crease. (I used MAC Eyeshadow in Wedge.)
3. Apply the Cranberry shadow to the inner 2/3 of the lid. Gently Press the color onto the lid before blending. (I used Mac Eyeshadow in Cranberry)
4. Add a little black shadow in the crease for more depth and along the lower lash line. (I used Mac Eyeshadow in Carbon.)
5. Blend, blend, blend!
6. Using an angled brush, line the top lash line creating a slight flick at the end. (I used Bobbi Brown Longwear Gel Eye liner in Black Ink.)
7. Line the water line with a smudgy black liner. (I used Mac Kohl eye pencil in Feline.)