The New Contour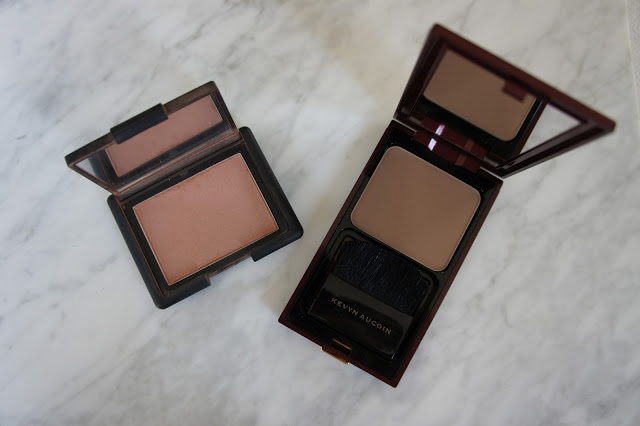 Top © Harper's Bazaar UK
Ah yes, contouring. Tell me, who wouldn't want cheekbones as defined and as sculpted as possible? I don't even know why I am asking, because the answer is no one!
While it may look as simple as sweeping a little powder under the cheekbones to create this effect, there actually is a little more to it then meets the eye. Here are the basics: contouring mimics the natural shadows cast on our faces. It enhances and adds definition to the structure of the face making it look thinner, lifted and more defined.
It takes practice to find the best placement for your face shape, but once you have that down, it will be hard not to incorporate it into your makeup routine.
Using a brush, work in small circular motions, swirling and blending the powder under the cheekbones, sides of forehead, and down along the jawline. Start lightly at first because you can always add more product. Blend, blend, blend and voila! Gorgeously defined cheekbones.
Here are a few of my favorites:
Kevyn Aucoin Sculpting Powder ($42) This is renowned by makeup artists and is certainly one of the products most used on the red carpet. While it looks dark in the pan, it really is the most spot-on color for creating shadows on the face.
Nars Madly Blush ($28) This is one of my most used blushes. Once again, this might not look like much in the pan, but is one of the most beautiful colors once on the skin. It is a dusty rose color and is the perfect complement to a bronzer or sculpting powder. This is a must-have in my makeup bag.
MAC 109 Small Contour Brush ($35) My brush of choice for contouring.