By Terry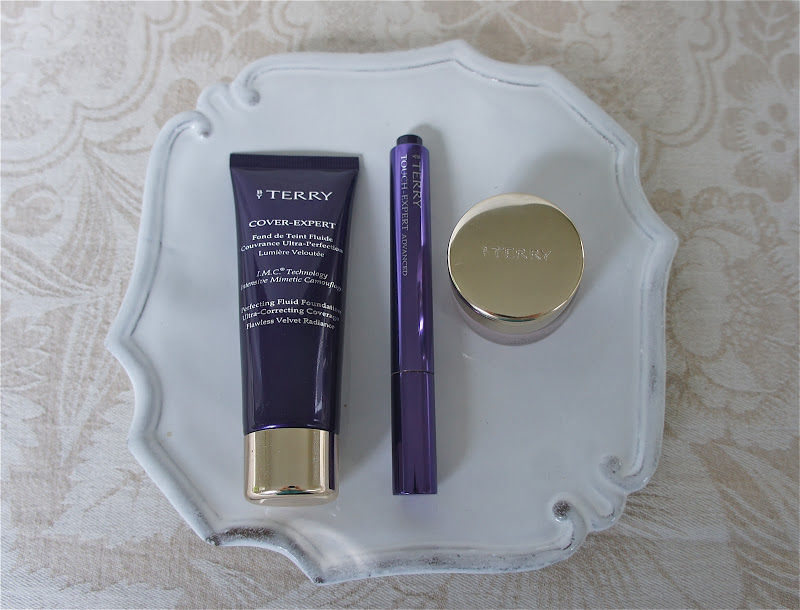 Let me introduce you to luxury cosmetic line, By Terry. Terry de Gunzburg, once the creative director for YSL Beauté and responsible for the famous Touche Éclat, is the genius behind these products. Their philosophy is combining makeup and skin care for truly innovative and cutting edge products. I continue to be impressed with each product I try and have some long time favorites that I could not be without.
First is By Terry's Cover Expert Foundation. I have quite possibly tried every foundation on the market from luxury brands to drugstore (Did I mention that I am a product junkie?)
But this has shot right to the top of my list. It is one of the loveliest and most effortless foundations I have ever used. It feels lightweight and like a second skin. The smooth texture covers any imperfections and leaves skin flawless and natural. It is perfect for daytime or evening. I recommend using this with a foundation brush for best results.
Also, one of my long time beauty bag must-haves is their Touch Expert Advanced Ultra-Radiance Active Concealer. It highlights, conceals, and its active ingredients serve as a treatment for under the eyes. The peachy shade cancels out dark tones and makes tired eyes look instantly refreshed. I keep it at hand for easy touch ups throughout the day. This is a product I have purchased time and time again. If you have never tried any of By Terrys products this would be a good introduction to their gorgeous line.
Finally, the famous Baume de Rose. This ultra-rich lip balm is the definition of luxury for your lips. Its creamy, rose-scented texture smooths, protects and plumps your lips. Perfect for long flights or keeping next to your bedside to apply at night.
Available for purchase at Barneys or Space NK
My Cover Expert shade is #8 Intense Beige and my Touch Expert Concealer shade is #1 Fair.